Quicken is majorly used by personal home and small business users for keeping the track of their income and expenses. It has an invoicing feature for small business users that could be integrated with some payment gateways such as PayPal to get paid faster. Get Quicken Certified Consultant to know about quicken login, quicken software, quicken download .Quicken 2019 apps support most computing platforms like Windows, Mac, IOS, and Android. The latest version was also introduced with web-based services as well, which allows users to access their data files online from any computer and modify them within minutes. 
Managing personal or small business accounting in Quicken applications, because Xpertech Accounting Advisors can be your next accounting professionals.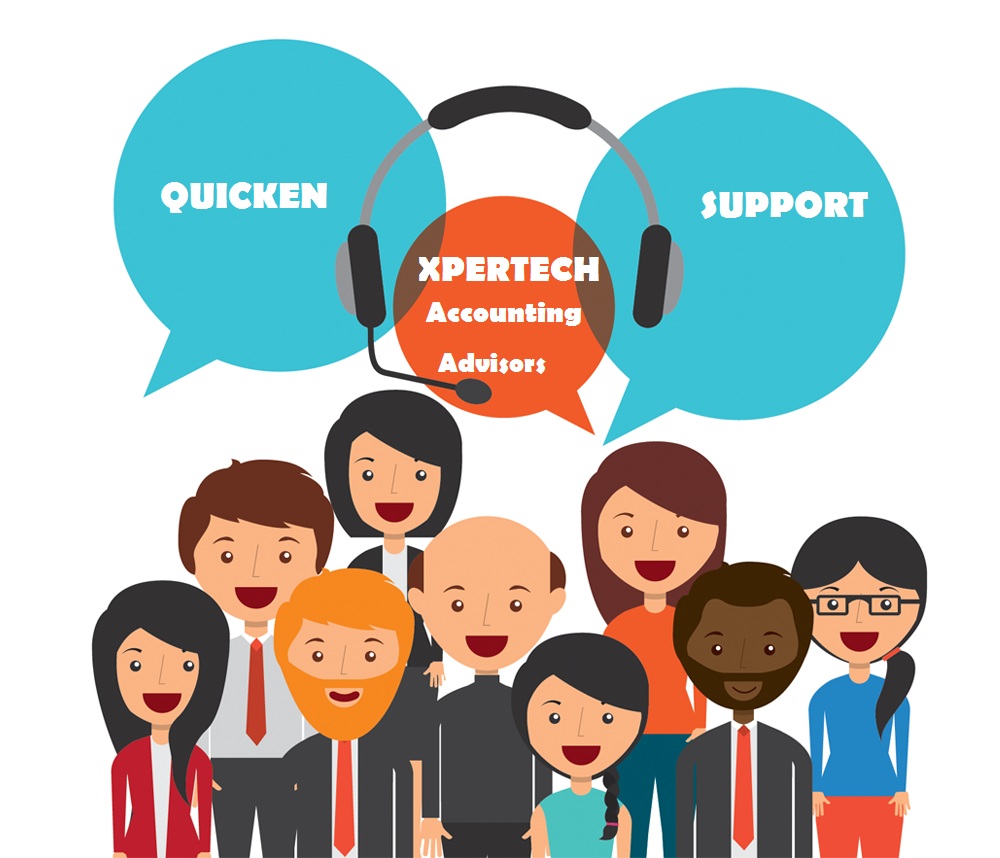 Solve Your Small Problems With Quicken Certified Consultant
         Weekly/monthly account maintenance
         Download automatic or manual transactions
         Reconcile monthly account reports with clients
         Add, modify, delete, close, or change any account information
         Design invoice templates for numerous business needs
         Logo and other business information integrations in invoices
         Download and print monthly or yearly reports
         Create or change categories for transactions
         Import transactions in Quicken register from bank websites
         Resolve all Quicken errors such as cc-502, ol-301-1, ol-221-1 etc.
         Data conversion, transfer, backup, and restore
         Managing complete personal or business accounting
         Create budget and set up goals
         Register and configure accounts & payees for online bill payments
         Create and print checks
         Download investment and loan accounting information
         Contact Quicken Customer Service team on behalf of clients to resolve any technical issues in their applications
         Cross-platform services provided by your assigned Xpertech Accounting Advisors.
Go where you want, because your Quicken Professional is maintaining your Quicken for you and your requirements. For an easy experience, register for Xpertech Premium Quicken online services. When it comes to Hiring us, your instructions are our only guidelines.
Free Online Quicken Training with Quicken Certified Consultant
Rather than having proper accounts maintenance services for Quicken, you can also get us to resolve technical issues in applications across all major computing platforms along with basic application training sessions. Some technical issues in Quicken apps can be common.

One step update stopped working
Cannot add a new account
Cloud data sync errors
Transaction download and reconciliation issues
Application release update
Change or update vault password
Cannot bypass Quicken data files password screen
Unable to verify log in credentials
Import and export data between PC and Mac
Cannot access data files on the web
Data files backup, restore or repair
Resolve missing or duplicate transactions issues
Data file validation and reset printer settings
Cannot import transaction data from bank website
Quicken errors ol-301-1/ol-221-a/ol-295-a/ol-393-a/ol-89-b/ol-304-a etc.
Cannot verify the financial institution's information for this download
Quicken error cc-501/502/503/892/508/898//899/601/
Application installation and data transfer on Parallels
Activate data sync across multiple devices
Redownload and activate old purchases
Download and manage IRA,401(k), 403(b), 529.trust, brokerage accounting information
Activate cloud data automatic backup
Application is not responding or stopped working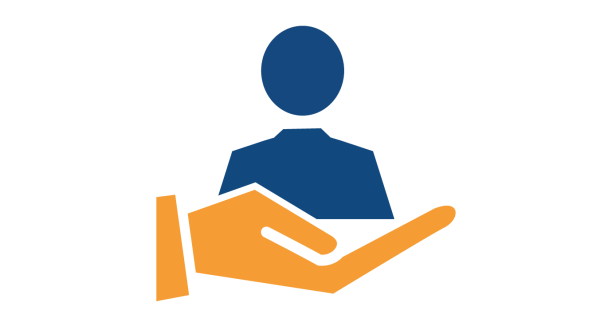 Quicken Help Guide
We provide proper guide to our clients including a quicken help phone number along with advisor extension number, email address to various departments, and live chat . If you are new to Quicken and wants to learn its usage, then your personal Quicken Professional from Xpertech will be delighted to provide all sort of training material including- links to blogs, videos, and other online posts.
How to sign up for Quicken accounting software and services?
Visit the official website quicken.com, mover cursor over the Plans & Pricing section to explore all options, choose your computer OS for available choices. Further, you can choose any service that meets your requirements and proceed to the customer information form and billing information. This will complete your transaction along with registration and welcome you to the Quicken accounting family.
Reset Quicken account password?
To recover your Quicken account password, visit www.Quicken.com and click on Sign in in the right-side top corner. Now choose My Account = Password = type your registered email address = receive a security code via email or cellphone = enter security code and new password.
Quicken Bill Manager Issues and Troubleshooting
There is a separate team to support bill pay users, call 877-486-8844 24×7 to speak with quicken bill manager support executives for any help related to errors, billing or login.
Transfer Data and Conversion (Windows)
If you are using a Windows version older than Quicken 2013, then there is going to be a layer of data conversion process before running it into the latest 2019 version. Or you are using a Windows Quicken version 2013 or newer, download your new app that will automatically convert your older data information.
Data Transfer and Conversion (Mac)
You can directly convert your Quicken data information from 2007 or a newer version. If you are still using an older version than Quicken 2007 Mac, then seek for guidance from Quicken customer support executives.
Backup Your Data and Restore
 Your application does automatically save a copy or data information, but it is also a significant move to manually save a backup after making changes. You can use an external hard drive or some cloud service to safeguard your accounting data from any mishappenings. Users can use backup files to restore Quicken in the working state.
Common Error Help with Simplify by Quicken
Get us to do your personal or small business accounting using simplify by quicken. Quicken, a known leader in financial management software for over 30 years, has released Simplify, a revolutionary new personal finance app. Simplify was created to make it simple for you to keep on top of your finances and achieve your financial objectives with confidence!
We will not bother you anymore except only in rare conditions. Your assigned trainer from Xpertech will look after your accounts, updates, modifications or rectifications. On getting required, your personal advisor will also communicate with third-party organizations on your behalf to resolve any technical error. Similarly, if your Quicken runs into any technical glitch, we will contact Quicken Certified Consultant or team via live chat or toll free number to troubleshoot it.
Call Xpertech Accounting Advisors now at +1(855)3761-777 or write an email at contact@xpertechaccountingsolutions.com for any quotation, pricing, or consultations.